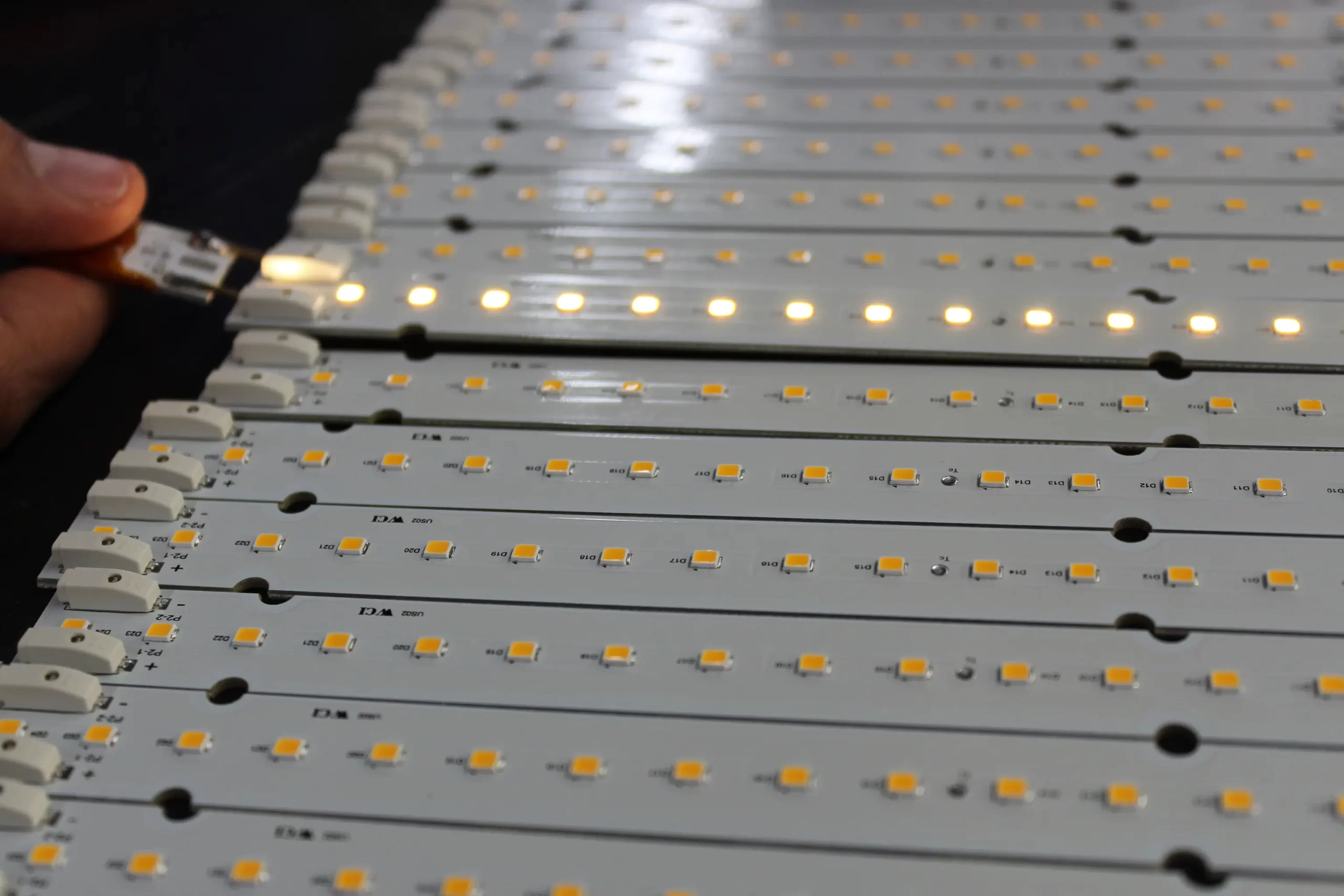 We are committed to providing the highest quality in our manufactured LED modules by constant attention to detail and continuous quality improvement beginning with the materials used for the assembly through packaging the finished-product and the aftermarket care and support. Quality in WCI is not limited to certifications, it is part of our company's culture. All our team members focus on delivering exactly what the customer wants with a quality that exceeds the client's expectations. As a standard process, we perform functional test for 100% of all LED modules produced. Upon customer's request we can provide the following additional testing's:

X-Ray inspection: Our quality department tests all high-power LED modules with our latest X-Ray machine. For the other boards, our quality assurance team has different quality test methods. The statistical population may vary according to LEDs and component features. We use X-Ray systems to check the quality of the solder joints for each type of LED chip.
Burn-in: Like X-ray test, burn-in test is changing from one project to another. The specifics of this type of testing is always provided by the customer. We can perform the test the way you want it.
In-Circuit-Testing: This is the most powerful tool for printed circuit board test. ICT is a very comprehensive form of printed circuit board test, ensuring that the circuit has been manufactured correctly and has a very high chance of performing to its specification.
IES Testing: Running photometric parameter test and electric performance test is important to set high LED lighting standards for testing and certification. Both tests help WCI get light distribution, luminous efficacy, light angle beam, power factor, voltage, and current right. This is something every top LED manufacturer and supplier takes care of, that's why we are establishing a UL certified lab with all necessary tools to provide these type of testing's to our customer's.